Following the horrific events of October 7 and the ensued fighting that has broken out in the wake of these events, we must unfortunately announce the postponement of MinExpo 2024.
We will update with details of the new dates at a later time.
Attached is a message from Mr. Haim Bibas, Mayor of Modi'in Maccabim Reut and Chairman of the Federation of Local Authorities in Israel regarding the postponement.
We are looking forward to seeing you here in Israel during quieter times.
Dear Conference Attendees,
For the first time, Jerusalem is honored and proud to host this important international conference organized by the Federation of Local Authorities in Israel. The focus on increasing innovation, entrepreneurship, and creativity is particularly important as a significant aspect of our municipal work and guaranteeing the city's future.
I do not believe there is a more natural location than Israel's capital, Jerusalem, to serve as the venue for this large annual event. In recent years, Jerusalem has increasingly established its position as the capital of Israeli innovation. More and more international and local technology companies are choosing to locate themselves in Jerusalem, and benefit from Israel's most advanced academic, research, and medical facilities.
I pleased to welcome you, my colleagues, the dozens of mayors and guests who have come to the conference from around the world. We are proud of your participation and of the privilege host you and learn together from our joint experiences as public leaders.
This conference is yet another expression of the extensive cooperation between the City of Jerusalem, and the Federation of Local Authorities in Israel, led by my friend Haim Bibas, Chairman of the Federation of Local Authorities and Mayor of Modi'in-Maccabim-Reut.
Wishing you all a successful and enriching conference,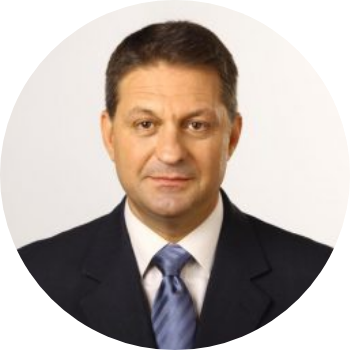 Mayor of Modi'in Maccabim Reut
Chairman of the Federation of Local Authorities in Israel
Dear Friends, Colleagues and Partners,
I am proud to invite you, for the sixth consecutive year, to the flagship event of the Federation of Local Authorities in Israel, MUNIEXPO – the Local Government Exhibition for Innovation on December 6th-8th, 2022, in Tel Aviv and Jerusalem.
The MUNIEXPO Exhibition is the main platform for promoting municipal innovation and the field of Smart Cities in Israel. This year's meaningful and innovative conference will be held, for the first time ever, in partnership with the City of Jerusalem, and will take place in both Jerusalem, the capital city of Israel, and Tel Aviv.
Thanks to a series of fascinating sessions, with the participation of senior figures from the economic sector, academia, government, media, and entrepreneurship fields, the Conference serves as fertile ground for innovation and business interactions, whilst providing municipal leaders from around the world with the practical means to realize innovative goals within their municipalities.
The event will take place over three days, during which a variety of services and products in the fields of Security and Emergency, Communications, Cyber, IT Solutions, Sustainable Energy, Education, Urban Development, Transportation, Welfare, and more, will be displayed by over 130 companies, startups, and service providers to more than 10,000 visitors. Each of these fields directly influences residents' quality of life in their respective localities.
The event will also include the 11th Local Government Conference, which will be attended by senior central government officials, including the President of the State of Israel and the Prime Minister of the State of Israel.
Our international guests are invited to stay in Jerusalem and participate in a variety of tailor-made innovation tours.
Jerusalem is one of a kind; its diversity and uniqueness bring people together from across the world. The MUNIWORLD Conference promises to be an unforgettable experience, and includes an exclusive dinner hosted by Mr. Moshe Leon, Mayor of Jerusalem. 
Local governments are leading numerous changes in all areas of life.
The MUNIWORLD Conference is the place to be for all decision-makers who set citizens' quality of life as a top priority.
I look forward to seeing you at this year's event.
Registration will be officially opened on November 1st, 2023
Do you want to secure your spot early or have any questions? Leave your contact details below and our team will be in touch with you: